What is awesome software?
We deliver highly scalable web applications, systems integrations, product MVPs and APIs to product companies that love working lean & going fast.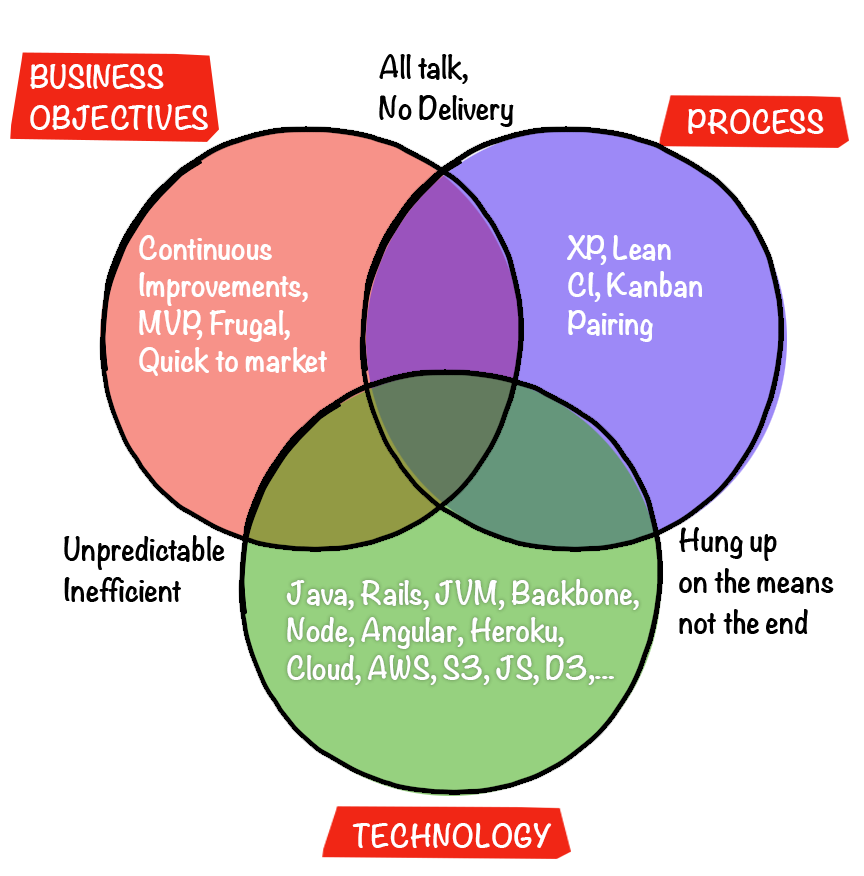 We hit the sweet spot where the 3 overlapping, yet conflicting concerns - business objectives, technology & the process - are balanced to ensure high quality, consistent and fast software delivery.